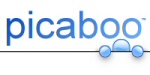 Notice

The project request is not available at this moment, it may take a few minutes for your book or card to display here.

Rest assured, when you order your book or card through the Picaboo software, it will be processed immediately and the book or card in the Picaboo software is the one that will be printed.

Please contact us if you continue to experience difficulties viewing your book or card.